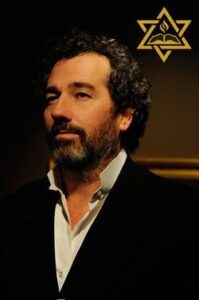 Arlin is the author of more than 75 books and 20 websites on Christian and Mormon topics. Saved from death and hell, he is an advocate for Jesus Christ. It is duly noted that those who have not yet come face-to-face with either death or the prospect of their souls going to hell will as yet lack that passion for Christ.
It is there in the middle where Arlin serves, helping Christians, Mormons, and others to come to know Jesus as their only hope, not because the scriptures say so, or others do, but because he experienced them both.
Doubters will mock and scorn, but this is only because they do not yet know there is a God, and He is Jesus Christ. There is no one, and nothing but Him, and He alone that can save a person from their mistakes, an untimely death, or the penalty of hell.
Arlin walks in the spirit of his ancestor the Protomartyr and Reformer the Rev. John Rogers (1505-1555) and seeks further reforms among Christians and Mormons. He was a seventh generation Mormon before resigning at the age of 32 and has an abiding testimony of The Holy Book of Mormon, but not the Mormon Church. For an in-depth background about Arlin see his three volume Spiritual Journeys.
FAQs
Q. What is the background pattern on your website?
A. It comes from a floor tile in one of the last Knights Templar castles in Jerusalem (Castellum Rouge) which was manned by his ancestor Sir William Sinclair, 4th Baron of Rosslyn, the last family Templar in Jerusalem (1187). Castellum Rouge was located midway between Jerusalem and the River Jordan on the Plain of Sharon. They protected Christians who were making their pilgrimage to the River Jordan to be baptized where Jesus was. Castellum Rouge was stationed across from the Good Samaritan Inn that Jesus mentions in His parable of The Good Samaritan (Luke 10:30-35).
Q. What is your family background?
A. Arlin has been happily married to the wonderful Tammy Hughes for the past 25 years. They have four amazing children who are all raised but one (he has three amazing children from his first marriage who reside in Australia). Arlin and Tammy live in Northern, CA.