Misplaced Faith
As you read the following myths ask yourself, are those most focused upon a coming deceiver already deceived by focusing on Satan's agenda and what his plans are rather than focusing on our Lord and what His plan is? Who are you focused on more?
Are Prophecies Set in Stone?
Is God sovereign? Or is He subject, i.e., a slave to His own prophecies? Who do you believe God is?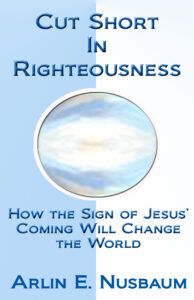 Must a Temple be Built on the Temple Mount?
Do you believe that a temple must be built on Temple Mount so the Antichrist can fulfill an alleged prophecy that says he (or it) will set himself up within it, breaking a seven-year peace treaty with Israel half-way through it? Nonsense, and Tim LaHaye (1926-2016), co-author Jerry B. Jenkins (Left Behind book series – 12 titles, juvenile novels, audiobooks, devotionals, graphic novels – surpassing 60 million copies as of July 2016, numerous movies), Pastor John Hagee (1940-, founder Cornerstone Church, his programs are broadcast on 50 radio stations and 160 TV stations in the U.S. and throughout the world), the late Paul Crouch (1934-2013, founder of TBN) – to name but a few, solidified this false teaching to a whole generation of both Christians and the world.
We are the New Covenant temples spoken of in those prophecies, and the Deceiver has already set himself up within us, yet Christians are so blinded by such false teachings they do not yet realize it, nor are they looking for the coming Jesus (see my Abomination of Desolation):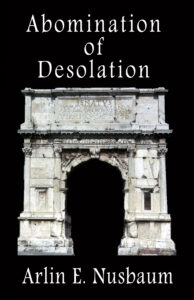 Must an Antichrist Come?
The Man of Sin prophecy has wrongly been linked to a potential Antichrist prophecy, but the two are separate. The Man of Sin has already infiltrated Christianity as a whole (see my Babylon – Then and Now) and already set itself up within our New Covenant temples – as was prophesied (see my Before He Comes):
Must The Rapture Happen?
The scriptures do speak of The Rapture (being taken up), but upon closer look, it's different than most understand. First, if the people turn to God (a majority) then there will be no Antichrist and no tribulation, and therefore no need for The Rapture, which is why it is essential to understand the above points (a. prophecy is not set in stone, b. a temple does not need to be built in Jerusalem (sorry Jews; you're late), c. an Antichrist need not come) before interpreting The Rapture verses.
Understanding where things are prophetically right now is essential, and getting the above subjects under one's "prophetic belt" will greatly help.