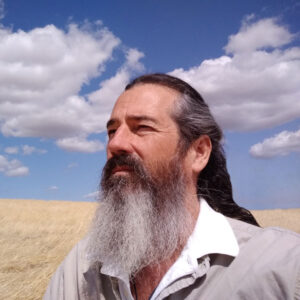 Arlin is the author of 90 titles (available in Kindle, Nook, Kobo, iBooks, and paperback) and more than 30 websites. Saved from death and hell, he is an advocate for Jesus Christ. Arlin was commissioned by Our Lord to shift the misplaced faith of many from an expectation of a coming Antichrist to His soon appearing glory.
He walks in the spirit of his ancestors including Bible translator and publisher of the first authorized English Bible (Thomas Matthew Bible), and the first martyr under Bloody Queen Mary, the Rev. John Rogers (1505-1555), Sir William St. Clair, builder of Rosslyn Chapel, keeper of sacred records (scriptorium within Roslin Castle), the crown jewels of Scotland,  and the Holy Rood; Robert de Bruce "the good king" who gained Scotland its independence, Charlemagne who founded the Carolingian Empire, and others.
He is the father of eight and lives with his wife in Northern California.
Q. Where can I find your helps for preparing for the soon coming of Jesus?
A. http://lionandlamb.us/bookstore/coming-glory/
Q. Where can I find your helps for spiritual warfare?
A. www.m2g.live
Q. What can I do to get out from religious bondage?
A. Study The Joy-Filled Way.
Q. What can I do to get out from the influence of deceiving spirits?
A. Read Quickened Within and Tongues.
Q. How can I rid my house and life of spirits?
A.  Read Spirits Among Us.