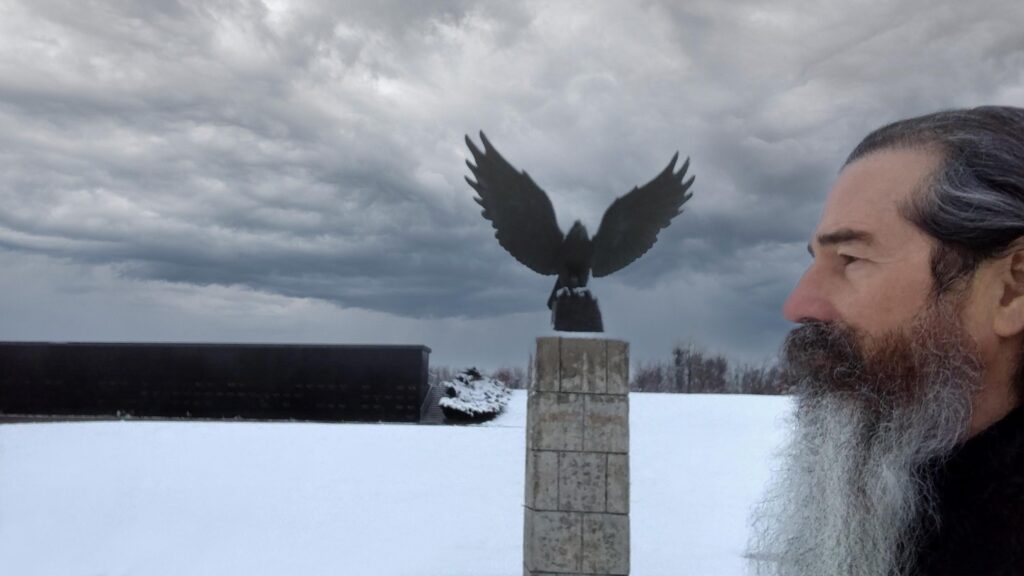 Arlin Ewald Nusbaum (1963-) is the author and publisher of more than 100 books and 30 websites which are designed to prepare the hearts and minds of people for the coming deception, choices, and outcome.
His writings are spiritual in nature and divided between the body of Christ and Mormonism. He descends from the first martyr under Bloody Queen Mary, the Rev. John Rogers (1505-1555), and Earl William Sinclair, builder of Rosslyn Chapel.
Arlin was saved from hell at the age of 16 when he chose to follow Christ, and from death when he was divinely healed at age 25. He is the father of eight and holds a master's degree in Electromedicine. He performed missionary service at age 19 and was a pastor for several churches before being called into the wilderness by God to be taught directly by Him at age 32 which included a tour of the Holy Land with Our Lord (see Final Testament), being shown the Resurrection (see The Resurrection), and compiled for the first time The Torah of Jesus.
He walks in the spirit of his grandfather John Rogers who compiled the first authorized English Bible – Thomas Matthew Bible (1537) and was the first to identify all the preaching, prophecy, and revelation verses in the Nephite record (see The PPR).
Arlin was personally shown by Our Lord where He visited the ancient inhabitants of America, and was taught the entirety of Book of Mormon lands. Likewise, he was shown where the ancient temple stood in Jerusalem which is fully documented in Last Testament, plus additional testimonies as designed by God for when faith wanes and all but the elect will be saved.