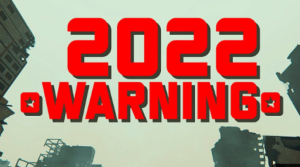 According to Sid Roth:
"My guest, a PROPHETIC GENERAL, gathered ONE HUNDRED of the MOST ACCURATE PROPHETS IN THE WORLD to TELL what GOD WILL DO in 2022. (*WARNING* THIS is Coming in 2022 [Prophetic Word], YouTube, Jan.2, 2022)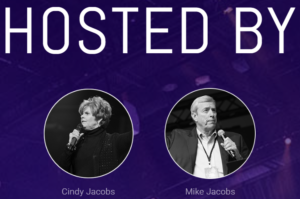 From their website:
"Cindy has been recognized by Charisma Magazine as of one of their 40 PEOPLE WHO RADICALLY CHANGED OUR WORLD"1 
Cindy and Mike Jacobs are also co-founders of "Generals International":

Cindy Jacobs spoke the following prophecies to Sid Roth on his TV show It's Supernatural, Jan. 2, 2022:
CJ: "One of the words that came out that was really dramatic, you know, it's like if out of the MOUTHS of TWO or THREE, let every word be establish, was found a scripture found in Isiah 64:1-2. And the HOLY SPIRIT SPOKE TO ME, Sid, and SPOKE TO OUR GROUP. And He said, 'I am about to make the nations tremble at My presence.'…'I am going to roar out of Zion!'" (@1:24)

SR: You know, I look at it this way, Cindy. The devil's made some pretty bold moves and accomplished things faster than any believer thought he ever would do in this world. BUT NOW IT'S GOD'S TURN. 

CJ: It's God's turn. (@1:49)
This is not the Word of the Lord. It's NOT God's "turn" and anyone preaching, teaching, or prophesying that it is, is speaking lies. See my book EXODUS for those details.