Introduction
Did you think you could not get inspiration but through the speaking in unknown tongues?
Jesus taught that our body IS the temple [i.e., dwelling place] of God's Spirit, i.e., God literally is dwelling in us all the time. We do not need to seek outside ourselves for "another spirit" to do what God's Spirit, which is already within us, can do:
19 What? know ye not that your body is the temple of the Holy Ghost [God's Spirit] which IS IN YOU, which ye have of God [not the 3rd member of the Godhead], and ye are not your own? (New Testament | 1 Corinthians 6:19)

16 And I will pray the Father, and he shall give you another Comforter, that he may ABIDE WITH YOU FOR EVER;
17 Even the Spirit of truth; whom the world cannot receive, because it seeth him not, neither knoweth him: but ye know him; for HE DWELLETH WITH YOU, and shall be in you. (New Testament | John 14:16-17)
We do not need to seek outside ourselves the unction of "another spirit"—the 3rd member of the Godhead—to commune with God the Father. God the Father, who is already within us, is perfectly capable of hearing and answering our prayers!
Are you guilty of behaving as if the 3rd member of the Godhead is MORE POWERFUL than God the Father?Are you guilty of teaching, whether directly or indirectly, that heresy? You need to repent.
Why are tongue speakers the most divided of people? What spirit likes division? Psychics use a crystal ball, New-Agers use mushrooms, and Christians use the unction of the 3rd member of the Godhead (presumably).
Be still:
10 Be still, and know that I am God (Old Testament | Psalms 46:10)
Listen:
11 And he said, Go forth, and stand upon the mount before the LORD. And, behold, the LORD passed by, and a great and strong wind rent the mountains, and brake in pieces the rocks before the LORD; but the LORD was not in the wind: and after the wind an earthquake; but the LORD was not in the earthquake:
12 And after the earthquake a fire; but the LORD was not in the fire: and after the fire a STILL SMALL VOICE.
13 And, behold, THERE CAME A VOICE unto him, and said, What doest thou here, Elijah? (Old Testament | 1 Kings 19:11-13)
Even though a person can gain insights from the Divine Matrix through the apparatus of tongues, and/or perform miracles, if they don't follow the already revealed will of God (what Jesus taught and performed), they will not make it into Heaven.
The great sin many in the so-called "spirit-filled" movement are guilty of is for ignoring God's children (i.e., "the least of these"), and dividing communities by their many churches; seeking their "own righteousness":
21 Not every one that saith unto me, Lord, Lord, shall enter into the kingdom of heaven; but he that doeth the will of my Father which is in heaven.
22 Many will say to me in that day, Lord, Lord, have we not prophesied in thy name? and in thy name have cast out devils? and in thy name done many wonderful works?
23 And then will I profess unto them, I never knew you: depart from me, ye that work iniquity. (New Testament | Matthew 7:21-24)

3 For they being ignorant of God's righteousness, and going about to establish their own righteousness, have not submitted themselves unto the righteousness of God. (New Testament | Romans 10:1-3)
Think of the great overhead cost of maintaining all those buildings, and paying all those salaries! Imagine that money, time, and effort applied to a single, publicly owned Faith Center or Country Club Quality Community Centers! A true Spirit-filled person would be cognizant of these things. So what spirit is it, that leads tongue-talkers into all those things contrary to the will and purposes of God?
We will be judged by whether we obeyed the teachings of Jesus, not the teachings of the apostles or modern teachers (did Jesus say take a salary or build church bildings? No.). Mormons don't take a salary—not the pianist, youth leaders, Sunday School teachers, pastors, etc. so why do Christians? Did Jesus teach or practice tongues? No.
Our glory in Heaven is based on works—not tongues. Just because we can speak in tongues doesn't mean we should or must. There are many ways to open a channel to God which are safer and shorter. Take note of the following clip (11:11-11:50):
A true tongue talker will provide guidance, cautions, clarifications, and alternatives—like the scriptures say—so to minimize the spiritual pandemonium that can and often does occur. Some of the top leaders in the tongue speaking movement gave their "anointings," blessings, support, and endorsements to the demon possessed Todd Bentley, which goes to show how much the demon in him was like the spirit in each of them:
And:
11 And many false prophets shall rise, and shall deceive many.

24 For there shall arise false Christs, and false prophets, and shall shew great signs and wonders; insomuch that, if it were possible, they shall deceive the very elect. (New Testament | Matthew 24)
People are rarely deceived by that which is boring. However, you can be deceived by unknown tongues which are often found/given at music/emotion driven services, and are not based on one's righteousness. The use of unknown tongues does not account for the needs of the dumb (unable to speak; a physical impairment that limits a person spiritually is a requirement by God).
God can and does hear the thoughts of our hearts and mind, as well as what we do with our imaginations (awake or asleep), and He can use those same methods to communicate with us.
To presume that God has a supernatural way for one person to communicat more effectively than others reeks of arrogance and elitism and is not what Jesus demonstrated nor taught.
Jesus did demonstrate that what ails us is often related to a spirit intrusion, and many diseases were gone after He removed the offending spirit. The deceivers in Christianity are performing fake "healings" by telling the offending spirit to leave which simply goes to another area; this is how practitioners of the dark arts make money:
As Kenneth Hagin, Sr. said, tongue speaking churches are some of the most insensitive to God's Spirit. They will clap, scream, or dance (disruptive behaviors to the true Spirit) when it would have been more appropriate to have been silent.
In all the years he ministered at said churches (50+ years; 2-3 x week), there were always "spirit-filled" individuals who "needed" to "give him a word" or to "prophesy" over him, and only two ever came true he said. At our judgment, Jesus will ask:
Did you teach what I taught?
Did you do the works that I did?

And most importantly:
Did you heed the warnings I gave?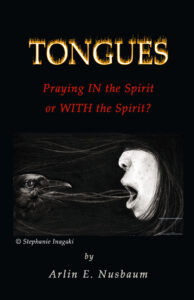 "Avoid irreverent babble, for it will lead people into more and more ungodliness" (2 Timothy 2:16 ESV)
The apostle Paul had to deal with the ungodly fruit of division by tongue talkers and suggested a "better way":
29 Are all apostles? are all prophets? are all teachers? are all workers of miracles?
30 Have all the gifts of healing? do all speak with tongues? do all interpret?
31 But covet earnestly the best gifts: and yet shew I unto you a more excellent way. (New Testament | 1 Corinthians 12:29-31)
His "more excellent way" was a profound discourse on the love of Christ:
1 THOUGH I speak with the tongues of men and of angels, and have not charity, I am become as sounding brass, or a tinkling cymbal.
2 And though I have the gift of prophecy, and understand all mysteries, and all knowledge; and though I have all faith, so that I could remove mountains, and have not charity, I am nothing. (New Testament | 1 Corinthians 13:1-2)
That better way involves discerning we are in the final act of God, and that Satan deceived Christians into incorporating things not taught by JESUS: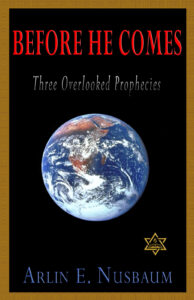 The better way also involves knowing that God's Spirit is already within us, is more powerful than the Holy Ghost, and how to QUICKEN it: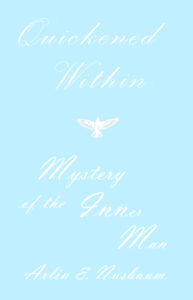 Including a clear explanation of what the true calling of a minister is, and how their ministries should be: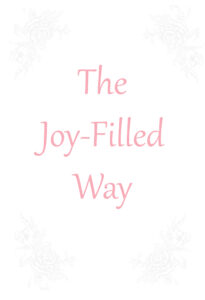 The modern church is not in the Bible, there are no churches in Heaven, so why are all citizens supporting them in their communities with their tax-free status? Why are we forced to financially support groups that divide and weaken our communities? Most of these churches would cease to exist if they were not being subsidized through their tax-free status, and the misuse of the name of Jesus to support things He never taught would end.
Not By Might Nor Power
Those who are seeking the Holy Ghost for spiritual power are on the wrong path. God said even in the Old Testament it's not about might or power, life is about "God's Spirit":
6 Then he answered and spake unto me, saying, This is the word of the LORD unto Zerubbabel, saying, Not by might, nor by power, BUT BY MY SPIRIT, saith the LORD of hosts. (Old Testament | Zechariah 4:6)
God's Spirit Is Coming, Not More of the Holy Ghost
Some are clamoring for spiritual power through the use of tongues as they try to harness it from the Holy Ghost. Percy Collett, who was taken to Heaven—longer than anyone else in one stretch, was taught by Jesus about the coming wave of glory and he specifically said it will NOT BE MORE OF THE HOLY GHOST; it will be more of GOD'S SPIRIT.
We must become familiar with the Spirit that is already within is, and is called "conscience." That's the Spirit of God which is already within us, and can be "quickened" and become VERY POWERFUL—without the Holy Ghost. It is a "safer" spirit because it is first and foremost about what is right (think of the power of the conscience, it IS about what is right, appropriate, fair, and just), which tongue talkers lack (think of Hagin who said they [tongue talkers] were most unaware of inappropriate behavior; think of Bentley who was IN SIN [an adulterous relationship] at the peak of his "power" that others were admiring).
8 And when He [Spirit of Truth] is come, He will REPROVE the world of SIN, and of RIGHTEOUSNESS, and of JUDGMENT: (New Testament | John 16:8)
True revival is known because it causes an increase in God's Spirit, and that brings an increase in sensitivity to one's conscience, i.e., the Spirit of God that is and always has been within.
Sid Roth Must Repent
Sid Roth recently said he must repent for how he had judged certain ministers on TV (March 19, 2020 live episode), based on how they looked (he speaks in tongues for several hours daily and has been doing so for for more than half a century). He may also consider repenting for having more tongue talker guests than not, and for continually espousing tongues without cautions (i.e., that Satan uses tongues [as John Ramirez told him], it's not the best or only gift) or any clarification (i.e., it's not for everyone—as Paul said).
Embarrassment
In addition to the embarrassment caused by "spirit" filled ministries posting their services online, there have been displays on such well watched shows as SURVIVOR (a contestant first disgraced themselves by their conduct, then further disgraced themselves by speaking in tongues; https://robhasawebsite.com/survivor-philippines-roxanne-roxy-morris-exit-interview/) which goes to show tongues carries not with it the "fruits" of the true Spirit which are:
22 But the fruit of the [true] Spirit is LOVE, JOY, PEACE, LONGSUFFERING, GENTLENESS, GOODNESS, FAITH, MEEKNESS, TEMPERANCE (New Testament | Galatians 5:22-23)
Did it say screaming, jumping, hallucinating, or speaking in any tongues whatsoever? Notice how tongue talkers act—the opposite. Jesus taught we may know the spirit in a person by its fruit:
20 Wherefore by their fruits ye shall know them. (New Testament | Matthew 7:20)
So why aren't the "character tangible fruits" of tongue talkers ever called out? Why are they blinded to their lack of character development? Read the "Be-attitudes" the Lord taught, then ask whether tongue talkers are "growing unto perfection" in their character or attitudes? Ask if it is developing according to the FRUITS of the Spirit?
6 Be anxious for nothing…  (Philippians 4:6 NKJV)
Conclusion
In addition to the above points I echo the same concern Paul had 2000 years ago:
16 Let not then your good be evil spoken of (New Testament | Romans 14:16)
If tongues is your chosen method for communing, worshiping, or interceding—keep it to yourself—unless it's a known language or an interpretation will follow. No one benefits from an adult speaking gibberish. On the other hand, they will benefit if they understand what they are hearing, and if it's truth rightly divided:
9 So likewise ye, except ye utter by the tongue words easy to be understood, how shall it be known what is spoken? for ye shall speak into the air.
12 Even so ye, forasmuch as ye are zealous of spiritual gifts, seek that ye may excel TO THE EDIFYING OF THE CHURCH. (New Testament | 1 Corinthians 14)
There are 3 gates that all actions should pass before a person acts (including tongues):
Is it conducive to God's will?
Is it unifying in nature?
Will it edify?
These are the actions as elaborated by Paul that a person full of the true Spirit will manifest and NO TONGUES:
17 Wherefore be ye not unwise, but understanding what the will of the Lord is.
18 And be not drunk with wine, wherein is excess; but be filled with the Spirit;
19 SPEAKING to yourselves in PSALMS and HYMNS and SPIRITUAL SONGS, SINGING and MAKING MELODY [NOT CHAOS] in your heart to the Lord;
20 GIVING THANKS always for all things unto God and the Father in the name of our Lord Jesus Christ;
21 Submitting yourselves one to another in the FEAR OF GOD. (Ephesians 5)